2014 Year in Review
It has been a fun and eventful year. While every day as writer is a learning experience, this year I have learned a lot about the business side of writing. Hopefully, that knowledge will pay off in 2015.  But right now, let's take a look at 2014.
The Works: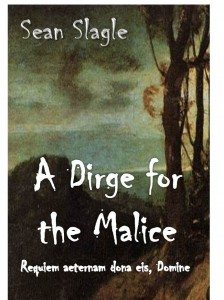 My first novel, A Dirge for the Malice, published October 2013, continued to be the main focus this year as I continued to promote it.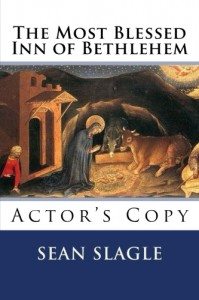 In October of 2014 I was asked to write a Christmas play for Calvary Baptist Church in New Castle, Indiana. I had no idea what I wanted to write about. I asked for the names and ages of the actors, so that I could match-up the characters in the story. The first image that finally came to mind was the crowded streets of Bethlehem during the Roman census. Two boys were playing hide-and-seek among the crowd. From there, the other characters appeared, the story developed, and I wrote the entire play in one weekend. The play was performed as a reader's theater on December 21 and the cast did a wonderful job.
Writing this play and producing the play scripts led me to establish my own church drama imprint – Golden Cross Productions.  I have a backlog of previously performed plays that will be published over the next couple of years. Here is how the program will work.  All plays can be read on the Kindle for free. If someone decides to produce one of the plays, they purchase a production copy for $20 on Amazon. (Amazon always drops the price, so it will be less than that.) The production copy comes with reproduction rights. If the actors would prefer to have an actual booklet of the script, they can purchase an actor's copy on Amazon.
Appearances:
The weather made it difficult earlier in the year to make it to book signing, but the Hagerstown Jefferson Township Library was able to put together my first ever book signing on February 12. I also signed book at The Richmond Music Festival in Richmond, Indiana; the 2014 Somerset Zombie Walk; Hagerstown's Hometown Christmas; and Richmond Depot District's Old Fashioned Christmas Festival. It was great to meet new people and reconnect with friends.
Social Media:
Besides this website, I have two main social media sources: Facebook and Twitter. I have 549 likes on my Facebook author page and 7,661 followers on Twitter.
Looking into 2015
There are a lot of pieces in the works for the coming year.
Works:

Novels:  Young Dreams (young adult) (February), The Edge of Xibalba (June), Intonations of Echoes (October)
Golden Cross Productions: Easter plays, Christmas plays, and anytime plays.  Easter plays already in publication production are Pontius Pilate, Son of God, and The Zealot's Cross.

Appearances: I plan to make many more appearances, beginning in February.
Social Media:  I will continue to connect with people from all over the world.