Meet the Authors of Dying Days 2 – Sean Slagle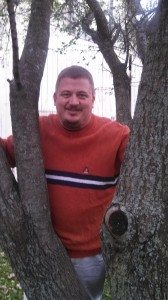 Here is my interview that posted as part of the publicity for the anthology.
Sean Slagle
 What is the title of your story in Still Dying 2? 
The Trap Line
 Quick description of it (no spoilers) 
Spencer, his sister, and her boyfriend have been hiding safely in a hunting cabin since the beginning of the apocalypse. But all of that changes when another family of survivors shows up.
 Something unique about it.
It's set in the mountains away from "civilization" and the hordes of zombies.
 Your promo links. 
 Your short Bio. 
Sean Slagle has been published in fiction, non-fiction, poetry, and drama. A Dirge for the Malice, his first published novel, was released in October. You can learn more about him and his writing at www.thedirge.com. The novel is available in paperback and for the Kindle at Amazon.com. You can also follow him on Facebook and Twitter.