Meet the Authors of Dying Days 2 – Patrick C. Greene
Here is a chance to get to know a little bit more about the amazing authors from the Dying Days 2 anthology.  These interviews have been "borrowed" from Dying Days creator Armand Rosamilia.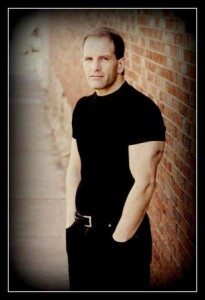 Patrick C. Greene
What is the title of your story in Still Dying 2?
How Me And Bozy Became Dads
 Quick description of it (no spoilers)
A road side inmate clean-up crew find themselves caught in the middle just as a plague takes hold of the city. Small time hoods Randall and Bozy find freedom—which just became worse than imprisonment.
Something unique about it.
Unexpectedly heartwarming? Filled with zombie loving? A brewing bromance? Yes and no to all of them.
 Your promo links.
http://fearwriter.wordpress.com/
Your short Bio.
Some dark serendipity plopped a young Patrick C. Greene in front of a series of ever stranger films-and experiences-in his formative years, leading to a unique viewpoint. His odd interests have led to pursuits in film acting, paranormal investigation, martial arts, quantum physics, bizarre folklore and eastern philosophy. These elements flavor his screenplays and fiction works, often leading to strange and unexpected detours designed to keep viewers and readers on their toes.
In addition to his novel PROGENY, and the short story collection DARK DESTINIES, Greene has several FILM projects in the works, and just finished writing his second novel – THE CRIMSON CALLING -the first in the action-adventure vampire trilogy, The Sanguinarian Council.